A Best Practice Approach to Leadership Risk
02 Jan, 2023
15 min
Human capital drives economic prosperity. People can account for significantly more than hal...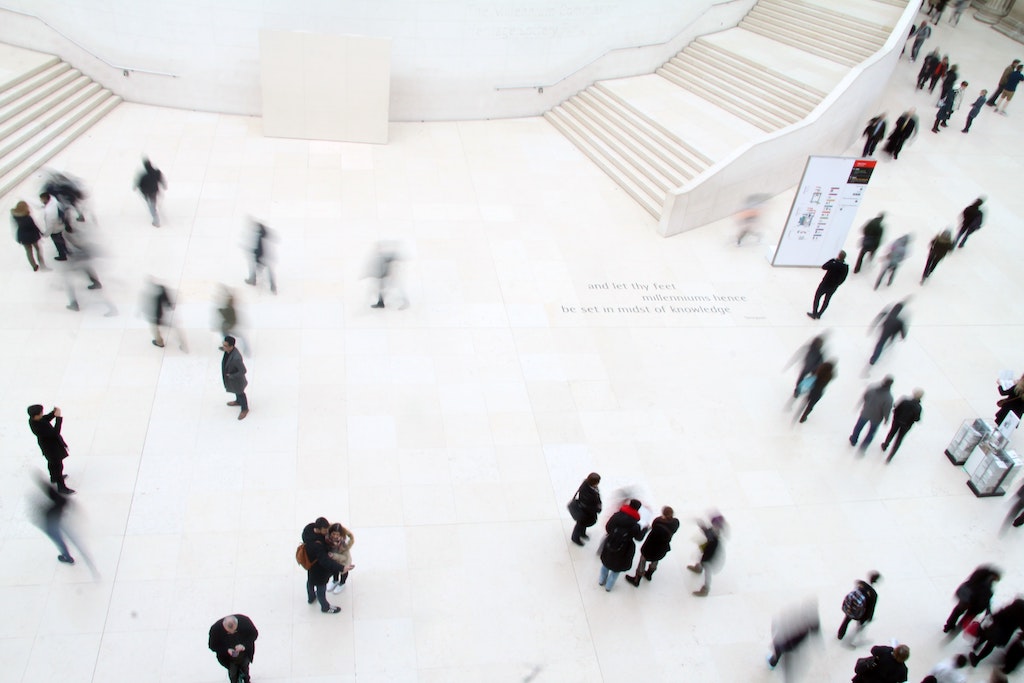 Human capital drives economic prosperity. People can account for significantly more than half of the operating costs of a business and hugely influence results. Yet, whilst companies analyse and mitigate against enterprise risk, they often overlook human capital risk. The Board's role includes responsibility for governance; therefore, leadership risk management should receive the Board's full attention. Unfortunately, in many companies, efforts are underdeveloped, miscommunicated or ignored.
We believe that market analysts and shareholders should reward directors who take a best-practice approach to leadership risk that encompasses analysing the senior management team as a collective, the make-up of that team, and their ability to execute strategy and deliver results. Effective leadership risk management improves business continuity, minimises disruption, and makes a business more agile and resilient.
Common practice for Leadership Risk
We find that organisations typically assess the top 100 roles internally. Driven by the CHRO and Group Head of Talent, the Board is often not involved in the process. Instead, a nine-box competency matrix maps internal talent (a narrow view for determining future stars). In some cases, high performers are actively moved group-wide to build experience. Some organisations also use a static market mapping exercise to identify the names of leaders in their competitors. The process remains a static, annual review in most businesses.

Striving for best practice for Leadership Risk
Building a Talent Strategy for the Future
Few companies model their labour supply and demand for job families against current and future needs. Fewer still develop strategies to address shortfalls. A good Leadership Risk strategy does not focus on replacing the current incumbent; very rarely will future challenges require the same skills as those that worked in the past. For example, Tesco's past two CEOs (Sir Dave Lewis and Philip Clarke) have very different experiences from the current CEO, Ken Murphy. Investing in a credible forecast about the future makes it possible to understand the skills and capabilities the leadership team will need.
Simplify your Talent Strategy
Few companies have defined what makes their existing leaders suitable. Define the competencies and build them into the overall leadership development programme.
Ensure the process is realistic by removing duplicates from the 9-box grid (or equivalent process). Most companies have high performers in several succession boxes, and removing the duplicates reduces coverage to 25% to 35% at the senior level.
Make sure the process takes a group-wide view of future leaders. CHROs believe there needs to be a mentality shift to break down talent silos, particularly where high growth or emerging markets are considered.
Building a Strong Talent Pipeline Strategy
Proactively engage with potential and future talent on an ongoing basis when there is NO role available. Don't wait for an unexpected change in leadership to review internal successors. Instead, break the cycle of collaborating with your search firm as a reaction to an event. Remember these essential steps to building successful leadership talent pipeline strategy.

Plan your Recruitment needs around the Business Strategy - It is essential that when building effective talent pipelining, the HR department understands the business strategy, particularly the company's current needs and plans to generate growth. This ensures that during any future recruitment process, the right talent is hired for the needs of the business.

Diversity and Inclusion in the Workplace - Building diversity and inclusion in the workplace means you can tap into a wider talent pool with a wealth of perspectives, experiences, and opinions. Increasing diversity and Inclusion has also been proven to increase a company's profitability. Diversity and Inclusion in the workplace will also increase the company's reputation, creating a more positive workforce and improving your EVP.
Developing your Organisation's Internal Talent - As well as looking externally, the key to building an effective talent pipeline strategy is the ongoing development of the current workforce. Creating a dedicated coaching and training program will allow you to fill many senior roles by promoting from within. The constant development of the workforce will also build a highly skilled workforce. The existence of a robust development process is also a great way to attract talent.
Continuously Monitor your Talent Pool - It is essential to monitor talent strategy effectiveness and ensure it meets the needs and goals of the current and future business. A productive method to do this is to set KPIs for talent pipelining for different areas. This way, outcomes can be monitored to measure success, and changes can be made where necessary.
Competitor Talent Benchmarking - By gaining an insight into your competitors' talent strategies, particularly around benefits packages, training, progression, and internal management support, you can make adjustments to ensure you effectively attract and retain the best talent. Our competitor and talent benchmarking section explores how market insights can support your organisation in attracting talent.
Developing effective talent pipelining is the best way to ensure that the right talent is in the correct positions. It is a method of building a training and coaching culture within a company, which helps develop the workforce and makes an organisation more attractive to external talent. Significantly, having clear succession plans in place for senior positions reduces the business costs when a member of the leadership announces they are stepping down.
Developing Relationships with Future Leaders adds to your Talent Strategy
Companies think about best-practice transition as onboarding. This presumption is flawed as people experience onboarding differently. Engaging with future leaders before a need arises ensures internal and external candidates begin to develop relationships with board members. Active engagement with the leadership team ensures everyone is heading towards the same goal.
To mitigate leadership risk, companies should balance internal and external successors in their planning scenarios. In addition, they should monitor the external leadership competitive landscape on an ongoing basis. A proactive, intentionally open, and forward-thinking approach to leadership is governance at its best.
Discover our Leadership Risk and Succession page for further expert insight into the importance of understanding leadership risk and predicting future leadership skills.

If you would like to seek expert professional advice on the best practice for dealing with leadership risk within your organisation, our specialists at Armstrong Craven are here to help. Using bespoke talent research and years of industry experience, our experts will advise on your talent strategy. So please don't hesitate to contact the Armstrong Craven team, or try our free Leadership Risk Diagnostic Tool, which enables you to analyse the leaders within your organisation and allows you to mitigate the risk of them leaving.