Armstrong Craven supports the next generation of Lionesses
05 Aug, 2022
3 min
Armstrong Craven puts diversity, equity and inclusion at the heart of everything we do. ...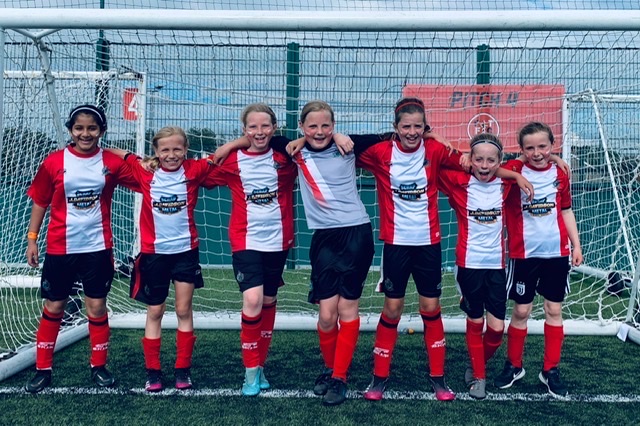 Armstrong Craven puts diversity, equity and inclusion at the heart of everything we do.
The gender pay gap and low representation of women at leadership level are still huge issues globally. Growing up, girls are still regularly subjected to sexism and misogyny – both explicit and implicit.
The England team's success in winning the Women's Euros at the weekend was amazingly uplifting on so many counts – not in the least because it's just wonderful to see finally England get their hands on a major trophy after so long!
But it's also about so much more – this win has catapulted Women's football into the limelight. And we must now keep it there, so it can continue to inspire and empower girls and women everywhere – giving them a stage to play on, a career to aspire to, instilling confidence, leadership skills, tactical awareness, influencing skills, self-belief, physical and mental health benefits – the list goes on and on.
And eventually, hopefully not in the too distant future, we'll be able to talk about the Women's team's continued success on the field as just that – about football and nothing more – because we'll have achieved equality everywhere else.
At Armstrong Craven we have been delighted to support grass roots Girls' football and want to take this opportunity to give a big shout out to the two Girls teams we sponsor right here in our home, the North West of England:
Altrincham FC Girls
AFC has grown significantly over the last 12 – 18 months and the club now has 3 – 4 teams in u7 to u13
The team, who play in the South Manchester Girls' League, came 2nd in their league last year, losing only to Shawside in the cup.
Armstrong Craven sponsored last year's U10 Red kits and now U11 Red kits
FC Bluestar Wildcats
FC Bluestar Wildcats was formed in 2017 with just 25 girls of mixed ability and has grown organically since then and now boasts an impressive 17 teams spanning U6 to U15!
The teams are still of mixed ability with the ethos that anyone can play and everyone gets equal time on the pitch. They play in the Cheshire League and the South Manchester Girls league.
Armstrong Craven are the proud sponsors of the U13, now U14 Away kits.