Death to the Traditional Researcher Approach
14 Jul, 2015
3 min
Today's high potentials value brand, behaviour and personality. They look for similar quali...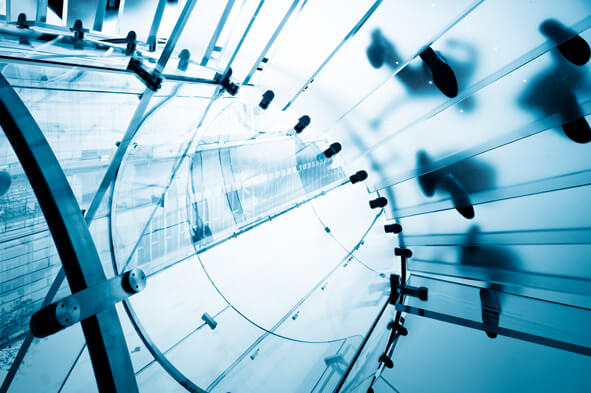 Today's high potentials value brand, behaviour and personality. They look for similar qualities in an employer brand as they would a consumer brand. They want to work for an organisation that cares about them beyond the lifetime of their employment, and that keeps its promises. Intelligently engaging this talent is what creates awareness, interaction and stickiness.
Employer brand is what it feels like to work for your organisation. Increasingly, it is instrumental in talent attraction and retention: culture, ethics, values and people are what make an organisation. Employer brand is therefore, about how your organisation is perceived.
Nigel Miller, Head of Europe HR and Global Talent Engagement at global public relations firm Edelman, believes employer branding has never been so important as millennials in particular seek to find more purpose in their work:
"At Edelman we encourage clients to ensure their employer brand is unique, memorable and, above all else, an accurate portrayal of what it's like to work for their company, as expressed in its values."
The core of what Armstrong Craven provides to support clients in this area has remained consistent, but the rise of the term employer brand is driving a broader interest in perceptions of an organisation. The use of people intelligence to really understand what talent, both internal and external, says about your organisation can be incredibly powerful in driving a different way of hiring, and retaining talent.
Where to start?
Research
There is certainly no need to jump in with a big budget, advertising and creative. Before anything else, an organisation needs to understand its current employer brand, both internally and externally. We worked with a global biopharma to understand how their brand was perceived and compared them to their competitors, amongst top external talent. We discovered that whilst no-one had anything bad to say about the business, and whilst they were doing great things in terms of promoting their culture, perceptions of their working locations were damaging how people saw the brand.
Research your brand perception in a targeted way amongst your target talent cohort; that could be by location, gender, career stage or skills for example. During one project for a pharmaceutical company we noticed significant differences in perceptions between Asian, European and US talent populations. Chinese talent told us that brand track record, the knowledge they were helping others through their work, and a long-term commitment to the Chinese market, were important attraction factors that were missing from this organisation's brand.
Look for patterns in your data such as where you are attracting talent from and through which channels. Use some basic analytics to look at how long people stay and whether they come back to give an indication of the strength of your brand in specific areas.
Kevin Hough, Group Head of Resourcing at financial services provider LV= says this is the biggest mistake that most people make when establishing or refreshing their employer brand:
"It's very easy to focus on the creative, exciting articulation, but they forget that employer brand needs to be authentic and reflect that specific organisation. It's not a recruitment campaign where the smartest website and careers advertising wins."
Strategy
To make informed strategic decisions, it's important to look at what your talent target groups want from an employer. Engage the passive population too; the top talent you need will not be actively looking for a move. What attracts people to your organisation and how do they go about making job-seeking decisions? Are there reasons why they would, or would not work, for a certain organisation and what elements of the employee value proposition are most important to your target talent? How do you stack up against other businesses who are interested in them, and do you put people at the centre of what you do? Your future business relies on your future people.
Define your value proposition; be clear about what commitment you are making to employees, candidates and future talent. Go beyond the requirements of a job role, and consider the psychological contract between the organisation and people.
Hough believes that understanding the EVP is critical for a resourcing team to be successful, especially in niche talent areas:
"When a resourcing team truly understands their EVP and then leverages it, and uses it as part of their talent and recruitment process, that's when they're making that move into the talent acquisition space and not reactive resourcing."
Communicate
Position your brand with passive as well as active talent by cultivating an engaged pipeline through regular contact and brand communications, this will build brand a connection with future talent. When recruiting, ensure you create a positive candidate experience from the initial engagement to on-boarding. Whilst not for everyone, one global FMCG company sends birthday cards to all candidates on their radar to engage with their pipeline, and to add a personal touch.
Employer brand also matters to those who have left the organisation: actively maintain an alumni network, reach out to them with company announcements. This can be supported by online and social channels that are low cost and effective for extending your reach, building a profile, and showing your organisation at its best. What's more, you don't need to be a top brand with a wealth of resources to do it.
Focus on current employees too. Connect with core values and integrate them with the business to ensure your employer brand is authentic. When people join the organisation, they need to get what they have signed-up for in terms of culture.
Hough concurs that communication of the employer brand is critically important:
"You want to have as many 'brand ambassadors' as you can and again, another mistake is the employer brand is not just for recruitment advertising, it should be the golden thread that flows through all of your employee communications."
He adds: "We send a 'missing you' postcard to our top performers after they have left LV= after six months as we believe it's the right thing to do, and it helps engage people if they wish to return – the grass isn't always greener (as our postcard infers!)"
Measure
Continue to measure brand perception in target markets and talent populations. Some of our clients benchmark their proposition against that of competitors. For example, in a project we ran for a global online communications client, we found that half of the company's target cohort (female software engineers) had no perceptions of the organisation, which presented a great opportunity for them to talk about their brand.
We also found out that those who did not apply for roles felt the organisation needed to do more to recognise the importance of soft skills, and to create clearer, more challenging career paths, all of which could feed into employer brand communications.
Support external measurement with internal metrics on cost to hire, time to hire, attrition rates, engagement rates, and compare them with where you want them to be. Build employer branding activities around this.
Hough says this element is critical and it helps senior executives fully understand why employer branding activities are so important to invest in:
"It demonstrates return on investment, and also helps you finesse your approach and strategies. This emphasises the importance of the research phase: if you don't understand what you're trying to achieve or what your employer brand really is, it's very hard to measure it!"
Case study
An Armstrong Craven technology client was looking to build a talent pipeline of female technical talent. Armstrong Craven approached women who met the criteria and engaged them in career conversations, gathering employer brand feedback, and insight into the companies they thought were leading the way in being a great place to work for female technical talent. Armstrong Craven provided profiles for those we spoke to, and details of a talent pool segmented by readiness to talk.
The client created a communications strategy for the target group, from high touch to low touch, according to the people in which they were most interested. The organisation created a private network and held high-profile events. The client was able to judge, for the first time, how the company was perceived in terms of diversity, and could start to articulate their differentiation as a brand to this group.
The client still works to maintain the talent pool through events and networking, and as a result, the size of the pool has grown through word of mouth. The client continues to hire from this population which is helping them towards their goal of filling half of their UK vacancies with women.
Where HR and marketing meet
The check- list of tangible basics and the need to feel valued still stand true, but HR can bring in the skills of marketing communications, and external market research, to help create an employee value proposition that will create a lasting bond with great talent.
Many of our clients go the extra mile in their efforts to capture the minds, and build the loyalty, of the people they need in order to be competitive. The best approaches combine elements of HR knowledge and marketing skills, to communicate a well-researched proposition that is aligned to business goals.
The most successful employer brands we work with, put people at the centre of what they do. They research their brand and use the information to feed back into brand strategy before communicating.
The most powerful tool is to listen to the market. Companies spend an average of 5% of their revenue on marketing their business to its consumers, and up to 25% of this researching its customers. Investing to the same extent in researching and communicating with your future workforce will certainly pay dividends.
Kevin Hough is Group Head of Resourcing at LV=. LV= is a forward thinking and dynamic financial services business, and with 5.5 million customers, it is the UK's largest friendly society. LV= employs 6,000 people working in 17 offices http://www.jobs.lv.com/ Follow Kevin @kihough on Twitter.