How VMware's employee-centric approach has helped them during crises: A conversation with Anu Datta
04 Nov, 2020
7 min
Anu Datta is the Vice President of HR at VMware, a company which provides cloud computing an...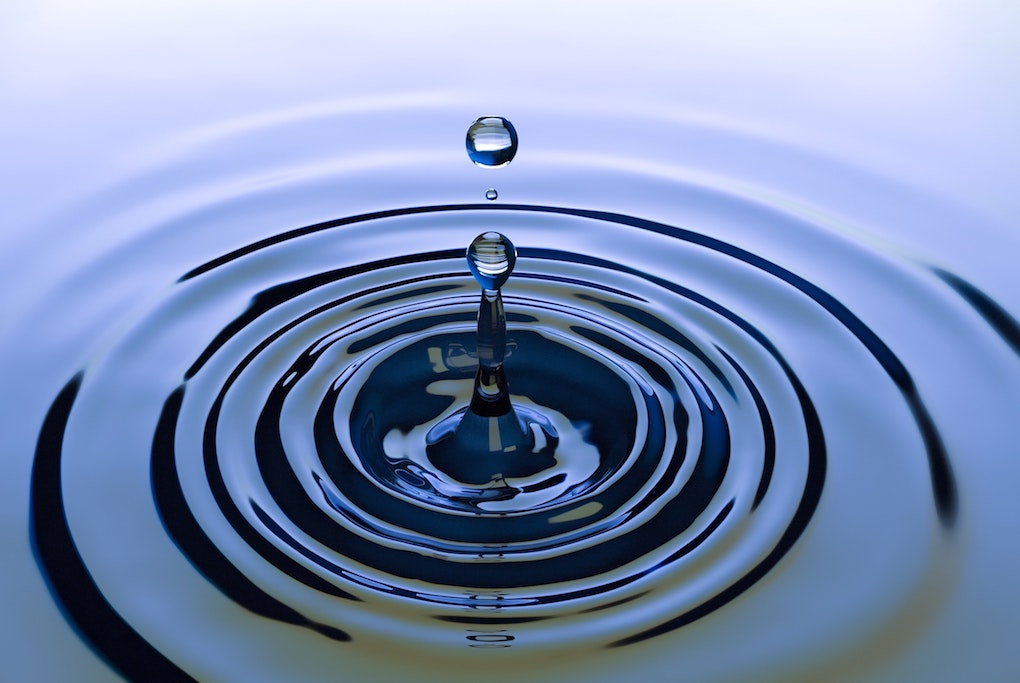 Anu Datta is the Vice President of HR at VMware, a company which provides cloud computing and virtualisation software based in California. Joining the company in 2008, Anu spent his first six years building the company's executive search function, responsible for recruiting senior executives for the leadership team.

In 2014, Anu turned his attention to Singapore, where he led the HR function for the APAC region for three years. Upon his return to the Bay Area, he now focuses on securing executive talent and further develop their internal capabilities.
During his conversation with Jon Salmon, Anu discussed VMware's employee-centric approach and how putting wellbeing first has helped them during the COVID crises.
Q: How has VMware responded to this change, what's your team's guiding principle?
AD: I've been with VMware 12 years, and one of the attractions to VMware was, something that we believe quite wholeheartedly, that people join communities and not companies. And the way that's represented is the kind of sense of belonging and connectedness and being able to bring your whole self to work.
And one of the memorable pieces of that is having choice and flexibility. So that's been a fundamental guiding principle for us right from the off.
We were seeing lots of decisions being made in knee jerk ways. What we tried to do; from executive leadership down, you're not just HR, you're not just HR leadership, is thinking about how we need to put the employees in the middle of this and how we provide them with the flexibility to make decisions.
We very quickly created a framework around the workforce, workplace and practices. Underpinned with a real sense of what wellbeing needs to look like in terms of engagement with our employees, the culture we're building and the values that inspire everything we do.
We were able to look at where we were pre-COVID, where we are now and where we need to be the future, building a dynamic global workforce with 34,000 people now that can work from any location.
There are some challenges with that, depending on some of the roles we struggle to move anywhere. We're doing everything we can to address those and remain innovative in the way we organise our company.
Q: Remote working is something VMware was ahead of the curve. Can you explain what that looks like at VMware today? What advice do you have for organisations and sectors who might still be catching up?
AD: We've been on this journey for the last two to three years, based around expensive real estate, more and more jobs that could be done remotely and becoming clear that we didn't need people in an office together - customer support things like that.
And again, the access to talent, knowing that having these very expensive hubs was making it economically challenging to grow at the pace that we wanted to. So, we'd already made some pretty tough decisions about where we could do best cost location strategy and move people to other places.
Now, this is a whole new wave of that because this is still not people in hubs outside of Palo Alto, this is 36,000 offices. So, a couple of acquisitions that we made at the turn of the year had a very robust remote strategy already.
We acquired Carbon Black, who had 900 engineers in the U.S and 80% of them work from home. So, we'd already started to look at strategies to ensure that workforce is productive. We had ideas like bringing them together for quarterly meetings to create an element of team-based collaboration regularly.
We've been doing regular pulse survey's, and we found very quickly that last month's survey results, the assessment is that at least 90% of our jobs can be done remotely.
With that in mind, we've started to plan our 2021 strategy, to double down on what that's going to look like from a workforce planning perspective and how can we make some robust shifts to make that move quicker than we were anticipating. Already the feedback has been incredible.
Obviously, with everything going on, work-life integration is such a difficult thing to do. Some of our questions around, 'are feeling safe to return to work?' have turned into, 'do you feel it's necessary to return to an office?' We're getting overwhelming, 'no, it isn't'.
So, a lot of this has come from a flexible approach; where we've very quickly virtualised the way we recruit, the way we onboard, the way we do performance management.
We're using some collaboration opportunities in offices where we do have access, which is still limited but seeing great results.
We've virtualised our in-person learning. What was seen as 'we're getting everyone together,' has moved virtually, creating spaces with technological tools. You can still get results from that.
When this started, people were inundated with tips and tricks from unknown experts. Suddenly, I subscribed to 150 new things without knowing it, and they're all sending me advice on how to deal with COVID.
So, what's important is that we need to create a VMware version so that people could see what we stood for and what we recommended, attached to the purpose that we were driving towards.
We've always been a competitive talent environment. We're dealing with the Google, Microsoft, LinkedIn, Facebook of the world and so we can never compete with cash and equity. However, there's always been a driving force for us which is around purpose and that sense of belonging.
So, what we needed to do is to help managers understand how you articulate that in a virtual environment. And so it wasn't just about here's a list of things you can do, we spent time trying to educate managers on 'why are we trying to do this? What is the neuroscience behind the way teams work and the way teams perform and how you get them to perform better?' Little things like, 'how does the brain perform better?'
People want to feel safe, seen and connected. Just giving them a grounding, in particular managers and leaders, help them to think about their work differently.
There's a term called affinity distance which a couple of psychologists have talked about, which is a lot of people use a picture of the elephant and the rider. The elephant is the emotional beast that will go off and do things on impulse, the rider is a controlling factor, and you've got to make the two work together.
In a virtual world, it's vital to connect these two, and we make sure that we're appealing to both the impulses and the rational parts of our people. Things like that help managers understand what is going on with their people so that they can lead with empathy, connectedness and calm.
Q: How do we make sure we have the right leaders to work at such a critical time when the world of work is changing?
AD: The word 'assessment' has always been a bit of a dirty word at VMware, but I think now more than ever, we have to think about how we assess our leadership capability.
Using our values as our true north around; execution, passion, integrity, customer and community, we've built what we call a leadership code, which is our operating system for leaders.
We use that as a red thread through everything we do, from scanning the market for talent, recruiting through our development opportunities and retaining those leaders, really making sure that we're appealing to things that are important for the organisation.
What's started to happen is that as we do see this new breed of leader that needs to be more compassionate, calm, connected and integrated.
We're seeing a lot of need for people to not only collaborate but truly co-create and integrate work. This is becoming a crucial and impactful part of how we think about leadership and how we assess our leaders to be able to do that and drive impact for the organisation.
Q: What is your definition of what you're looking for in a future leader?
AD: I think the other thing that we've noticed and another hot debate when you talk about leadership, is it hierarchical? And this notion of leading from any seat or every seat, and great ideas we don't care where they come from.
That's been interesting for us; that as people have retreated to their home offices and it's become a more level playing field in terms of how work gets done, how meetings are conducted, people are much more in tune with giving everyone a voice.
The inclusion we see in some of our work practices is just increasing manifold. As a result of that, we're seeing these leadership qualities emerging, particularly from places where we've seen more introversion, which in itself is a diverse marker.
That's been something intriguing, and we've now seen great opportunities around retaining great talent. It's showing up in a way where we can now give options to people that we did not understand had these qualities before.
Q: What do we do in EVP and in employer branding attraction to make our community appealing to top talent?
AD: We're in a very competitive market in tech, in the Valley, and so very early on, it became clear that to compete, we had to have something more than excellent compensation.
So, an example would be from a community perspective. The way we approach philanthropy as is not the classic corporate giving, it's very much democratised, and we've got citizen philanthropy where our people denote where donations happen. That's donated in terms of time, effort resources.
We have things like good gigs, where people bring a team together and go to Africa or Asia or even underserved places in the U.S to build schools and infrastructure into communities and things like that.
I think that sense of belonging has always been with us, and it's just now heightened this ability to point to a purpose, versus just a job. This has been a real bright spark for us to compete for talent. And so, what it attracts is people that think of the team first and not themselves.
There are always challenges, and we still have issues with trying to hire for 'me' not for 'we' and you know 'I just want to fill this rec' and not think about the broader opportunities of bringing talent into the enterprise-wide perspective.
It's a journey, but we have the fundamentals in place to help us do that by appealing to people who want to come and join people with similar interests, but diverse interests and similar outlooks on what impact and innovation look like.
This interview was just one part of our wider Talent Storm webinar, which included insightful conversations with experts across a variety of industries. To find out more about Talent Storm and why you should be preparing for it, visit our Talent Storm hub.