Is Mentorship Dead? How Shadow Boards Can Help Organizations Address Sustainability And Inclusion
30 Oct, 2023
2 minutes
In a recent episode of the 'Design Nerds Anonymous' podcast, Nina Johnson, Senior Commercial...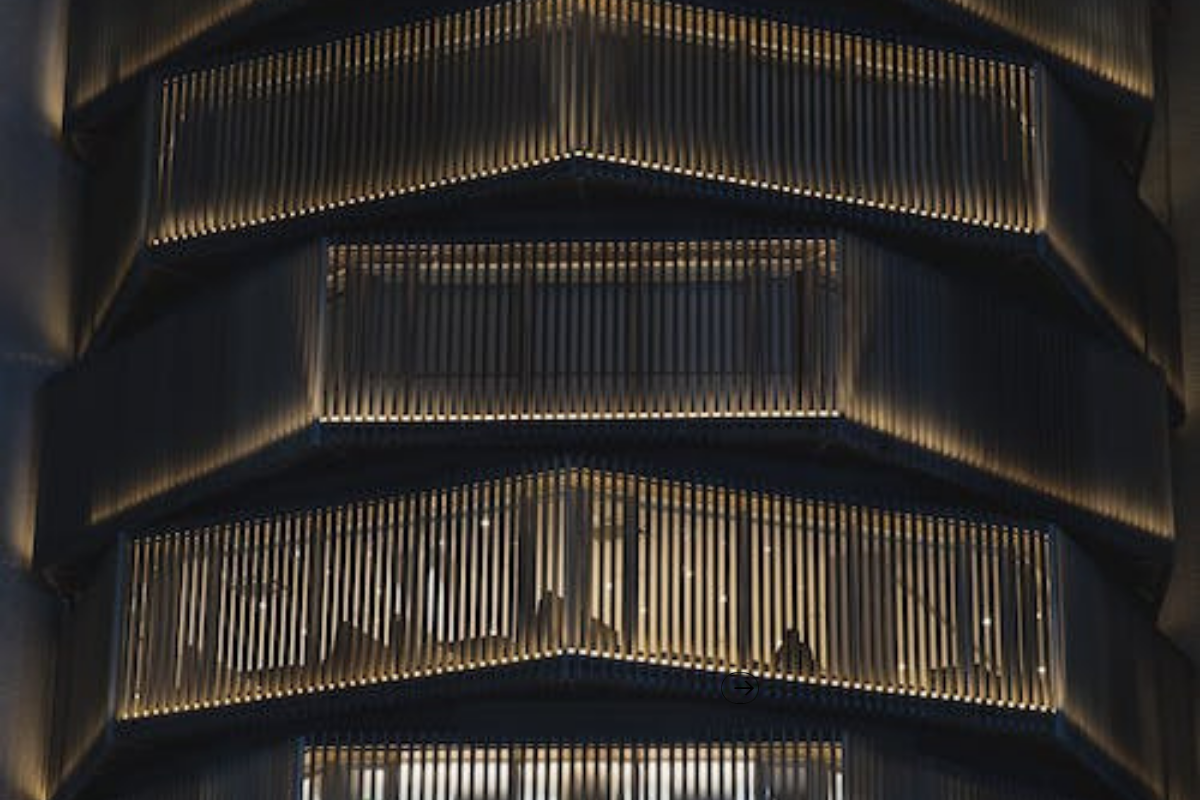 In a recent episode of the 'Design Nerds Anonymous' podcast, Nina Johnson, Senior Commercial Insights Manager at Armstrong Craven, explores the topics of shadow boards, organizational transparency and avoiding token gestures.
What is the biggest challenge organizations are facing today?
The biggest challenge that organizations are facing at the moment is increased transparency. The need to be authentic is very important because everything that they are doing or saying can be analyzed and cross-referenced. Everyone has a voice. It's possible now for people to compare and contrast what's being projected versus what's actually happening, particularly using tools like Glassdoor where people can comment on how they find the organization. That's in the public domain, that's for everyone to view.
There's a push and pull between strategy and vision and the 'ideal state' that organizations want to project outwards, and the reality of being an employee within that organization, and actually having a voice to be able to prove or disprove what's being said. The transparency piece is a big challenge for organizations.
There are two key themes at the moment. Sustainability, not only sustainability from an environmental perspective but the sustainability of businesses. Businesses operating in very complex and fast-moving, fluid markets are having to adapt and be very agile to be able to have a future and continue to produce whatever they produce and provide the services they provide. Secondly, another big theme is around Inclusion, which is a key part of the whole DEI package. It's the one that will make people stay at an organization, and it's the one that will help people unlock the different perspectives that are needed in order to develop a future business strategy.
What is a shadow board?
A shadow board (also known as a mirror or advisory board)is a secondary group of people to the main board participants, drawn from different backgrounds, not necessarily directors or leaders within the organisation, who bring in different perspectives and fresh thinking. The most common iteration of shadow boards is a group of younger employees, who feed in ideas from a variety of functions across the business. This fresh thinking supports organizations in staying relevant.
By 2025, Gen Z will make up 27% of the workforce in OECD countries.
Shadow boards in practice
Gucci, a major fashion house, created an internal shadow board in 2015 to address the company's ability to stay relevant with consumers. The board, consisting of younger employees from various roles, has led to a 136% growth in Gucci sales since its creation. This "served as a wake-up call for the executives". The board also promotes and exposes talent that may otherwise be overlooked.
Professional service giants like KPMG have also used shadow boards to challenge their leadership and foster diverse perspectives. KPMG started their version of a shadow board in 2018; it has since been through different revisions. Because they have a large proportion of employees that are under 35 they wanted to ensure that those voices were feeding into their business strategy; the leadership team wanted their thinking to be challenged. The shadow board focuses on specific topics, such as the Future of Work, talent attraction, and ESG, and seeks ideas from different groups within their business.
Shadow boards challenge leadership and provide a great development tool for the employees themselves. They provide an amazing opportunity for employees to start thinking about strategic issues, feed in their thoughts, understand more around decision-making processes, boards, and how businesses are run, come up with ideas and improve their visibility. There are documented examples of how involvement in shadow boards has led to promotion opportunities for previously unrecognised employees as a result of solving major business challenges.
What are the key considerations needed to create a successful board?
We gathered these insights through conversations with individuals who have successfully established such boards, consolidating this information to identify the key defining points.
Key considerations include ensuring a clear purpose for the shadow board in your organization and effectively communicating that purpose. It's also important to have a senior sponsor, similar to what you would find on a traditional board, who can provide access to networks and information. A structured onboarding process, well-defined terms of service, and clear expectations are essential. The board's structure should remain adaptable, with regular reviews and feedback collection. Shadow board members should receive training and support, for example to ensure they feel comfortable reading board papers or dealing with any conflict that might arise. Lastly, it's vital for shadow board members to understand that they represent their individual views, not a broad demographic. This promotes honesty and prevents information overload.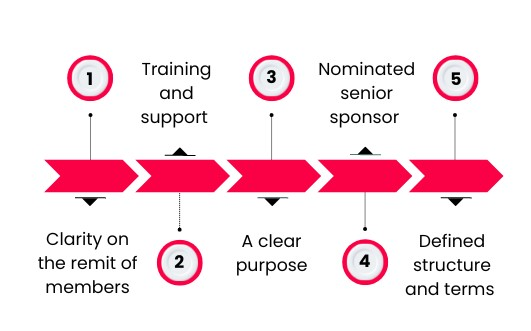 What is the most important aspect of a shadow board?
"I think the most important thing is to not do it as a token gesture"
The motives behind why you want to set up a shadow board are key; there is potential for a negative impact if shadow boards are not implemented properly. Shadow boards require genuine commitment from the leadership team to listen to ideas; they need to be prepared to have their assumptions challenged. Excitement and desire for new ideas to be integrated into strategy is essential. Treating the shadow board as seriously as setting up a senior leadership team or board of directors is crucial. Proper structure, good governance, clear roles and responsibilities, and proper training are essential. As well as giving it proper focus, investment of time and resources, and commitment to evolution are essential. The most successful shadow boards have evolved over time to better meet business needs and unlock potential from new perspectives.
Shadow boards are a great tool for businesses to access new knowledge and innovation, providing fresh thinking for critical decision-making. In the 8th edition of our bi-annual report, The Armstrong Craven Review, we dived deeper into this topic within our article 'ESG and the Role of Shadow Boards'. Click here to read this insight.
Armstrong Craven is a global leader in bespoke research-driven talent solutions. We work with many of the world's best-known and most respected organizations. Contact our team today to learn more about our range of services, including talent sourcing, insights, mapping and pipelining.