Focus on pipelining helps corporates slash recruitment costs
26 Feb, 2016
4 min
Some of the biggest corporates in the world are saving millions of pounds a year by putting ...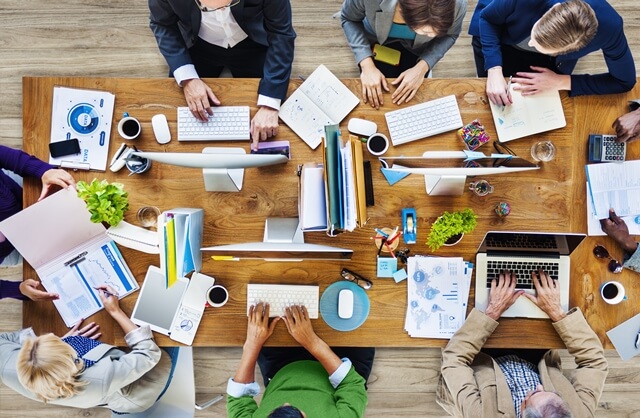 Some of the biggest corporates in the world are saving millions of pounds a year by putting a much greater focus on the building of talent pipelines.
With internal talent acquisition teams larger than ever, many of the traditional offerings of executive search firms are being handled in-house.
The requirement, according to Armstrong Craven, is now much more firmly centred on finding a partner with the capability to map and pipeline the best talent for now and the future.
Armstrong Craven has just completed an assignment with a leading global healthcare company to help it identify and recruit a large number of external hires across Europe, Asia Pacific and the United States.
The firm mobilised a dedicated client account team of specialist healthcare recruiters including project managers for each of the areas in which it was recruiting – the UK, Switzerland, United States and Singapore.
Just under 1,300 individuals working in healthcare R&D were identified from which 65 candidates were shortlisted.
Matthew Mellor, CEO of Armstrong Craven, said: "This was a major talent mapping and pipelining project on a global scale. As a result of our work, the client was not only able to identify the talent it needed for immediate vacancies, it also now owns the intellectual property of the pipeline of talent working in the area of healthcare R&D.
"We calculated that there was a 50% saving compared to traditional executive search suppliers as well as a 28% saving if the client had gone down the path of ramping up the size of its own internal talent team.
"Corporates are making it increasingly clear that they are looking for specialist partners in talent mapping and pipelining and for these partners to deliver both short-term and long-term return on investment.
"Internal talent teams are now bigger and more equipped than ever before. It means they are far more demanding about the support they require from external partners. They are looking for firms such as Armstrong Craven to provide them with a specialist skill-set.
"They are looking for providers to give them agile and flexible support and to be able to demonstrate a deep understanding of their global business needs and changing requirements.
"One of the other big advantages of a methodical and systematic pipelining process is the ability to target all potential candidates, including the hard-to-reach passive talent."
Coverage: The Global Recruiter and Onrec