Future talent - combining internal and external talent pipelines
05 Dec, 2014
5 min
One of the big topics of discussion in Asia Pacific at the present time is the importance of...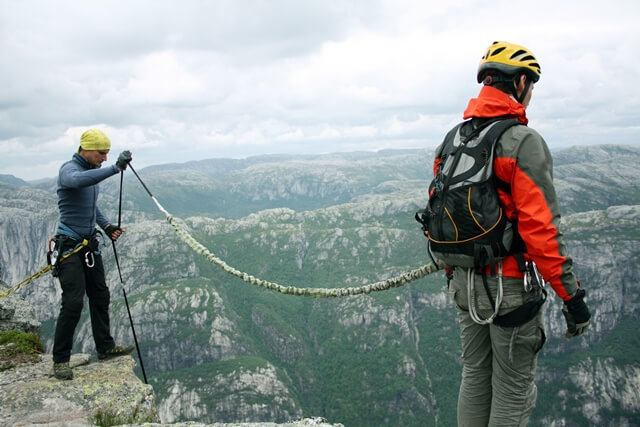 One of the big topics of discussion in Asia Pacific at the present time is the importance of ensuring opportunity for all.
The subject was put at the centre of national debate in Singapore last month by Prime Minister Lee Hsien Loong who used his National Day Rally speech to lay out plans to tackle issues affecting the prosperity and well-being of the nation in the longer term.
Mr Lee's speech called for every child in Singapore, regardless of their social background, to have a good start in life. In order to help achieve this goal, the Prime Minister announced that the Government would double the annual spending on pre-school education within the next five years.
In five years, there will be 200,000 pre-school places, an increase of 40,000 on the current figure.
The strategy will see greater resource placed on enabling children to pick up language skills with a focus on the first three years, with Mr Lee warning: "Miss that window and it becomes much harder later on." Dedicated Early Years Centres will be built and the quality of training for pre-school professionals will be enhanced.
This is just the latest in a number of forward-thinking initiatives being rolled out in Singapore, all with the ultimate aim of ensuring the country has the best possible workforce to meet the challenges and opportunities of the future.
Two universities - the Singapore Institute of Technology (SIT) and SIM University (UniSIM) - are launching programmes in which students can take on jobs and receive sponsorship to study for their degrees at the same time.
SIT will offer the SkillsFuture Work-Study Degree Programmes, as they will be called, in information security, software engineering, hospitality business, electrical power engineering and civil engineering. UniSIM's programmes will be in the areas of finance and business analytics.
The 12 partners, which comprise companies and government agencies, will not just offer internships but also co-develop the degree programmes. They will also help to select students for the programmes.
Under the SkillsFuture initiative launched in 2015, all six universities, polytechnics and the Institute of Technical Education have launched programmes combining work and study to ensure students acquire job-relevant skills and knowledge.
At the universities, these range from six-month internships to those as long as 18 months, which the National University of Singapore is introducing in three computing programmes this year.
Minister for Education (Higher Education and Skills) Ong Ye Kung said such applied pathways were needed to support the increasing proportion of degree holders in Singapore.
With 40 per cent of each cohort expected to follow the university route by 2020, a degree on its own may no longer be sufficient to ensure employment.
In a speech earlier this year, Mr Ong remarked: "In a more competitive climate, they (employers) also want to be assured that their fresh hire is a young talent who can integrate well into their organisation, enjoys the nature of work and is passionate or deeply interested in the industry they are in."
SIT president Tan Thiam Soon said studying in the real-world setting is powerful, adding: "It ensures that the skills and knowledge you acquire are directly relevant to the job and industry you are in."
UniSIM has already launched the SkillsFuture Work-Study Degree programme in finance with Standard Chartered.
UniSIM president Cheong Hee Kiat said: "Employers stand to benefit by having an early opportunity to recruit and groom talent."
Meanwhile, to nurture future talent in financial technology (fintech), global payment services giant Visa has partnered with the Singapore FinTech Association and five polytechnics to teach and mentor students from the learning institutions.
The initiative aims to build a steady pipeline of talent in the fintech space to cope with rising demand and provide a gateway for students to make their first foray into the industry.
Malaysia is also putting in place initiatives to ensure that class is not a restriction on future career opportunity.
Traditionally, the wealthiest children have attended private schools with the less wealthy receiving their education via the public school route.
Now, rather than just visiting the leading universities (which have well established links with the private schools) in search of talent, a number of companies – particularly in the tech sector – are putting an ever greater focus on the polytechnics where they are finding some seriously bright talent.
Of course, the issue of class and opportunity has long been an issue in the western world. A newly published book, Dream Hoarders, by Richard Reeves, argues that the top 20 percent of Americans — those with six-figure incomes and above — dominate the best schools, live in the best-located homes and pass on the best futures to their kids.
Reeves comments: "They are members of the American upper-middle class, who, through various ways of rigging the market ... are essentially hoarding the American dream,"
Originally from England, Reeves has been "startled" to see what he calls "opportunity hoarding mechanisms" in America.
According to the Organisation for Economic Cooperation and Development, poorer students are three times more likely to be low performers than wealthier students, and immigrant students are more than twice as likely as non-immigrants to be low achievers.
In the next 15 years, the world's population of 15- to 24-year-olds will increase by nearly 100 million. Most of these young people will be in Asia and Africa.
A decent education and the ability to access the kind of opportunities the more privileged in society take for granted will be vital if the global economy is to achieve its full potential.
Politicians, business leaders and other influential organisations are putting in place a number of noteworthy initiatives, but much more remains to be done.
Armstrong Craven is a global talent mapping and pipelining specialist with offices in the UK and Singapore.
Follow Heather @singaporeAC