Going Global: Talent Should Not be an Afterthought
15 Apr, 2015
4 min
Talent is too often an afterthought when choosing where to enter new markets. The CEO will ...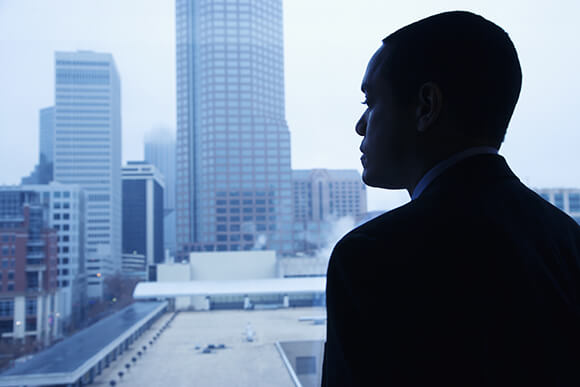 Talent is too often an afterthought when choosing where to enter new markets. The CEO will make the decision and the HR team is expected to fill the need for talent in the new location. Using people intelligence as part of the strategic decision making process pays dividends; saving time, money, and reducing risk.
Whether it be to launch a new product, extend operations, or tap into a new customer base, understanding the talent landscape can make or break an international expansion plan. This is Armstrong Craven's quick guide on how to approach globalisation from a talent perspective.
1.Understand the talent you might attract
Gain insight into the local market you will be operating in. What recruitment and retention challenges exist? What are attrition rates and is there a prevalence of poaching amongst competitor organisations? How well does the education system provide potential local talent? Are there differences in the availability of entry level, mid-level and senior talent?
2.Understand competitor organisation structures and key people
Who are the dominant players in the market and could they be a source of talent for you? Are there other local dominant industries that are related? Understand the activities of key competitors and capabilities of people in key roles within them. Take a snapshot of competitor credentials to understand their profits, number of employees and who they view as their competitors. Have any mergers and acquisitions altered the market recently?
3.Understand local talent
What are the common job seeking habits in the market? Are there any language barriers and what is the local business language? How mobile is the local population? Are people prepared to move within the country for the right opportunity? Look at building relationships with local universities and find out which are the best institutions for the type of talent you will be looking for. Is there an opportunity to be part of graduate programmes? What industry events are prominent in the country that could be talent sources?
4.Understand international talent
How will your current workforce view opportunities for international assignments? Or, the opportunity to act as a mentor; transferring knowledge to employees in a new market? Is there an expatriate community already established in the target market and is there an inflow of expat talent? Does cost of living affect the attractiveness of the market for international talent and are there visa requirements or limits on the number of visas companies can apply for? Is there potential to appeal to diasporic talent through this venture?
5.Brand perception
Is there an awareness of your brand in that market already? If so, understand perceptions of your brand in that country and what it will mean for talent attraction as a new market entrant. In some markets, corporate reputation is more important and brand perceptions can differ between talent cohorts. Which employers are admired in the market or seen as employers of choice and why?
6.Research remuneration packages
Understand expectations in your target market for local and expatriate talent. Are there cost implications for expatriate talent such as comprehensive packages that include healthcare, accommodation, schooling, and travel for example?
7.Build and actively manage a talent pipeline
To meet future, and not only the initial hiring need, build a talent pipeline to support the business through growth. Be aware of key individuals outside your organisation that might be required in the medium-term future. Keep in regular contact with this group through events, communications and peer to peer conversations to reduce hiring time and cost to hire, and to improve business continuity at a potentially volatile time for the organisation.
8.Build a risk profile
As the business matures, approach talent risk, and particularly leadership risk, as you would other business risks. View the leadership team as a skills-collective and actively manage succession for the team. Connect leadership risk management to strategy and plan for the senior team you need in the future, not only replacement planning.
9.Take a view of government support
How well supported are international businesses expanding into the local market and is there an acceptable level of bureaucracy? Are there any local initiatives to attract organisations or to invest in certain sectors? Tax rebates for example? Or help with building networks with local high quality educational institutions?
10.Labour law implications
Many fast-growing markets have specified targets for national talent. In some markets particular job titles are reserved for country nationals only. Requirements vary from guidance and targets, to enforced quotas with penalties applied to organisations that do not comply. Be aware of the regulations and understand ways to work within them.
Case study: Oil and Gas Talent Landscape, Africa
An existing global oil and gas client approached Armstrong Craven to provide advice on its planned expansion into a new African market from a talent perspective. Commercially, there was sound justification for moving into this market where exploration and production had vast potential.
Through our research based approach, Armstrong Craven provided intelligence on the market that included competitor information, a brand perception report, a profile of potential local and expat talent that the organisation could approach, recent project announcements and market news, ideas for building relationships with local talent, labour law requirements, job-seeking habits of the target population and recommendations on how to approach this market as well as the potential hurdles.
As a result of this project, the organisation took the decision not to enter this market and instead, to extend operations in a neighbouring country, due to the high risks from a talent perspective that were highlighted by Armstrong Craven's report. By including talent insight in the strategic planning process, the organisation made financial savings by thoroughly addressing people as a business risk.