Innovative talent acquisition in APAC
26 Jul, 2016
4 min
I recently chaired a roundtable event at ESIX (Executive Search Information Exchange) 2016,...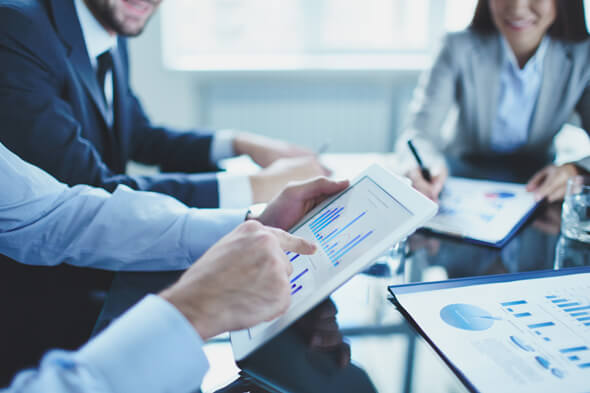 I recently chaired a roundtable event at ESIX (Executive Search Information Exchange) 2016, held at McKinsey's offices in Singapore.
The session was entitled "The Challenges of Finding the Right Leaders in Asia Pacific". Discussions focussed on the challenges of, and solutions to, the conundrum of finding local and diverse leadership who fit the culture while also having the right experience to enable organisations to go to the next level.
Finding innovative solutions to allow global businesses to gain advantage on the competition in terms of talent acquisition is at the heart of what Armstrong Craven does.
The roundtable explored many different tactics and techniques being utilised by organisations in Asia Pacific, to identify, attract and retain the best talent.
Below are some examples of the innovation being used by forward-thinking companies across a range of sectors:
1. Insight: Having knowledge of what your competitors are doing is critical. You need to keep abreast of key trends and challenges in APAC markets, identifying and tracking major players and emerging talents working in the region. This kind of insight can add great value to succession planning or form the basis of your talent strategy.
2. Grow Your Own: One of the main conversation points at ESIX was the challenge many Asia Pacific multinationals face in finding the right mid to senior talent in other organisations. An increasingly popular solution in APAC is to take a longer term view towards succession planning by identifying and growing younger talent.
3. Talent Mapping: Talent Mapping enables talent acquisition teams to gain a view of the current talent landscape – organisations, names, job titles and contact details – but stopping short of candidate engagement.
4. Talent Pipelining: Talent Pipelining is the proactive generation of a pipeline of assessed and engaged individuals who meet an organisation's current and future hiring requirements aligned to business strategy.
5. Socialisation Meetings: It could be a networking event, a cocktail evening or something similar. The emphasis is on creating a non-threatening environment to allow high profile businesses and top external talent to engage.
6. Halo Hire: This is all about finding a big name, highly respected leader who, crucially, has the capability to attract further talent to an organisation once he or she is on board.
7. Disruptive Talent: This is about breaking with the norm. It usually involves hiring a big thinker or innovator who sees the world differently. They may be from within your sector, but could just as easily come from a completely different industry.
8. Diasporic Talent: An increasingly popular approach being taken by multinationals is to recruit diasporic talent to their organisations. Diasporic talent fills knowledge gaps in the local workforce, brings a global perspective and has a clear appreciation of how to operate in a local market. Individuals who have adopted the lifestyle, language and culture of the country in which they have settled are an attractive proposition for multinationals that need a balance of global mind-set and local understanding.
9. Leader KPIs: An increasing number of senior managers are being given KPIs to ensure they have a succession plan in place consisting of an internal and external pipeline.
10. EVPs: An Employee Value Proposition (EVP) is all about the rewards and benefits an employee receives in return for the skills, capabilities and success they bring to an organisation. Organisations generally develop an EVP to provide a consistent platform for employer brand communication and experience management. EVPs can be an important device in talent attraction.
The ESIX roundtable confirmed the growing importance of challenging the normal conventions of recruitment through the use of more innovative methods.
Talent, particularly for the more scarce and senior roles, is in short supply. In order to attract the very best talent, businesses need to ensure they have a comprehensive understanding of the talent landscape and then move quickly and effectively to secure the people they need now and in the future. Once they have got them, they need to demonstrate they have the ability to retain them for the long-term.
Armstrong Craven is a global talent mapping and talent pipelining specialist with offices in the UK and Singapore.