Matching talent with healthcare investors
06 Sep, 2017
4 min
One interesting area of my work involves partnering with investor companies to identify and ...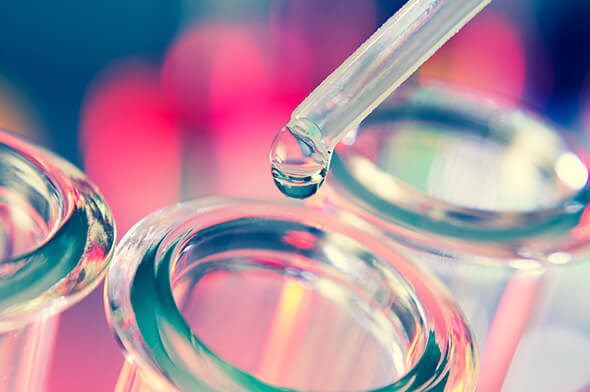 One interesting area of my work involves partnering with investor companies to identify and attract the best talent to drive investments.

There is rarely a shortage of investment opportunities in the vibrant and, increasingly, diverse healthcare and life sciences sector.

Investments in this sector are often considerably more high-risk than those in other sectors, for example IT. Clinical trials, a necessary part of the medical research process, can and sometimes do go wrong – but usually after investors have committed significant funds to a project.

It means that venture capitalists have to be incredibly rigorous in assessing the opportunity, market and the senior management team which is going to be responsible for ensuring the best possible return on investment at some future date, with three years the norm.

Our work with investors takes a number of different forms. For some clients, which have a portfolio of investee companies, we partner with them to develop a pipeline of talent covering various senior management functions. This ensures that they have the intelligence to be able to react quickly and effectively when a new investment opportunity is added to their portfolio.

In the case of a fast-growth start-up, it may be that it has got so far under the leadership of full-time scientists but now needs to move up a gear under the guidance of a 'professional' CEO or Chairman or put in place a broader management structure.

Pipelining sometimes means ensuring investors have the strength in depth to be able to move senior leaders from one company to another without leaving an awkward gap. This might be the case if there are, for example, a number of digital health investments in the portfolio.

Other clients will have a more urgent search requirement, perhaps to strengthen the senior management team of an investment.

Talk to investors in the healthcare and life sciences space and they will invariably tell you that the two major requirements are 1) a great opportunity with a unique competitive advantage and the potential to scale rapidly, and 2) an outstanding leadership team.

Different investments require different talent. Some of the more exciting early stage investee companies in areas like med tech need senior management with a greater entrepreneurial spirit. The environment is extremely innovative, fast-paced and dynamic. Opportunities will therefore tend to suit candidates with a higher risk profile and the rewards may well be a mix of salary and equity.

Another consideration we often make when building talent pipelines for clients is whether some of the strongest talent may come from out of sector. Digital healthcare, one of the hottest parts of the wider healthcare investment landscape, is a terrific example of this. It is likely to be the case that the better candidates will be closely involved in disruptive technologies in other industries, probably consumer-facing, rather than in a more traditional sector like pharma.

Our involvement with clients often begins well before any requirement for talent pipelining is identified. Sometimes we are asked to run insight assignments to help organisations understand the market opportunity and talent capability in a particular territory. A good example of this is when Silicon Valley investors look to Europe or Asia Pacific for new or emerging VC opportunities. Our global reach, combined with our deep sector knowledge, is frequently sought by our clients in different parts of the world.

---
Armstrong Craven specialises in global talent mapping, pipelining and insight, working with some of the world's leading brands in the healthcare and life sciences sector.