Tapping into diasporic talent
09 Dec, 2014
3 min
Global mind-set, local understanding The need for leaders with local knowledge of developi...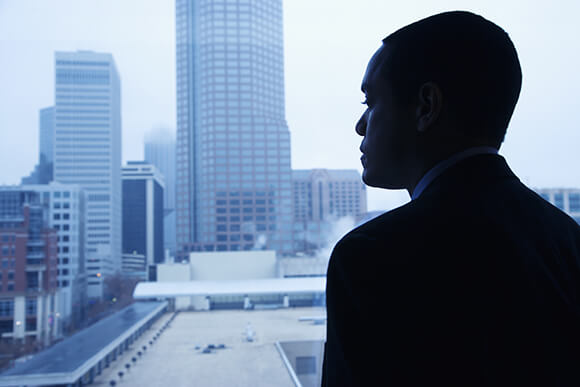 Global mind-set, local understanding
The need for leaders with local knowledge of developing markets is leading to innovative practices for attracting overseas talent back home. The recovery of western economies, the expense of relocating talent, and an acknowledgment that local corporate cultures differ means the appetite for diasporic talent is growing.
So how can you attract and engage diasporic talent?
Many of the world's fastest-growing countries have education systems incapable of keeping pace with economic growth. These countries have seen their best talent migrate to developed global hubs where highly-skilled workers come together to learn, innovate and develop. This means that some nations have 'brain banks' operating in diasporic populations whilst others have seen a 'brain drain'.
Diasporic talent fills knowledge gaps in the local workforce, brings a global perspective and provides an understanding of how to operate in the local market. Individuals who have adopted the lifestyle, language and culture of the country in which they have settled, and who successfully manage relationships with the homeland and their host countries, are an attractive prospect for MNCs that need a balance of global mind-set and local understanding. Beyond government sponsored brain-gain projects, multi-nationals benefit from sourcing diasporic talent.
Armstrong Craven works with global businesses, many with growth plans in developing economies. In these economies there is a need to build sustainable workforces and the cultural fit of leaders is paramount to ensuring business success.
Global leadership talent
Market dynamics mean organisations must look beyond the local market for senior talent, now and in the future. According to PwC, 75% of CEOs operating in African countries highlighted the lack of available talent as a threat to growth. New foreign investment in Africa is projected to reach $150 billion by 2015, creating 350,000 jobs a year, meaning demand for talent will rapidly outstrip supply.
For an international development bank we sourced an African national Project Finance Investment Officer. This hire helped the bank tap into lucrative project finance deals through local knowledge and government relations, built through speaking local dialects.
In other economies, we work with a global technology firm to identify, build, engage and manage a pipeline of Indian or Chinese nationals to be Area Vice Presidents. All are open to a return home in the medium-term future. In China, returnees have multiplied in recent years. China's economic growth, averaging around 10% per annum since 1990, provides a pull factor and what once was seen as brain drain is now seen as a "long-term brain investment." Our client is investing now to build the local leadership talent it will need in the future to be competitive.
This is an effort supported by the Chinese government, which has stepped up funding of its ambitious diaspora programmes. China has allocated $88 million (over five years) to the 111 Project to directly finance recruitment-related efforts to attract the Chinese diaspora.
How do you approach a strategy for diasporic talent?

Understand the skills and knowledge gaps in your organisation. What leadership talent will you need to meet market demands in the short, medium and long term? How would local knowledge add more value than expat leadership? What government mandates or incentives exist for recruiting nationals?
Use a people intelligence organisation to map where diasporic talent sits in terms of markets and career life-cycle. Engineers, scientists and other specialists may be clustered in certain geographies. Outline your target talent pool and identify those with the right skills.
Conduct research into expectations about pay and incentives within your target group. Explore what would attract them to relocate, aware that this might include financial reward beyond the local hire package and support for dependents such as housing, education and transport. Balance the information with market dynamics and the impact on incumbent talent.
Invest in a talent programme that approaches diasporic talent and explores their immediate, medium and long term career aspirations. Engage with individuals and spend time getting to know them and their aspirations. Critically, retain the relationship over a continuous period.
Be aware of cultural fit, leadership style and expectations. Research candidates carefully, including comprehensive reference checking. This helps to minimise the risk of recruiting the wrong person into a leadership role. An individual who has been born or educated overseas will have a different leadership style to local talent despite their heritage.
As part of a broader plan, consider how to maximise the additional skills diasporic talent brings to the organisation and formally incorporate this into learning and development programmes. Returnees act as great mentors for local talent, bringing a global perspective whilst able to engage local teams.
Why you should attract diasporic talent
Diasporic talent is highly educated, with experience of developed markets as well as local networks and cultural understanding. Attracting this talent allows you to grow a highly skilled local sustainable workforce, reducing the dependency on expatriates. Taking a proactive approach to attracting diasporic talent will pay dividends; companies with reputations for developing local leaders are far more likely to attract the talent they need to pursue attractive growth opportunities and achieve competitive advantage.
This article first appeared in Changeboard on 9th December 2014