The Importance of Candidate Experience in APAC
31 Aug, 2016
4 min
The battle for talent in Asia Pacific has never been more intense and candidate experience ...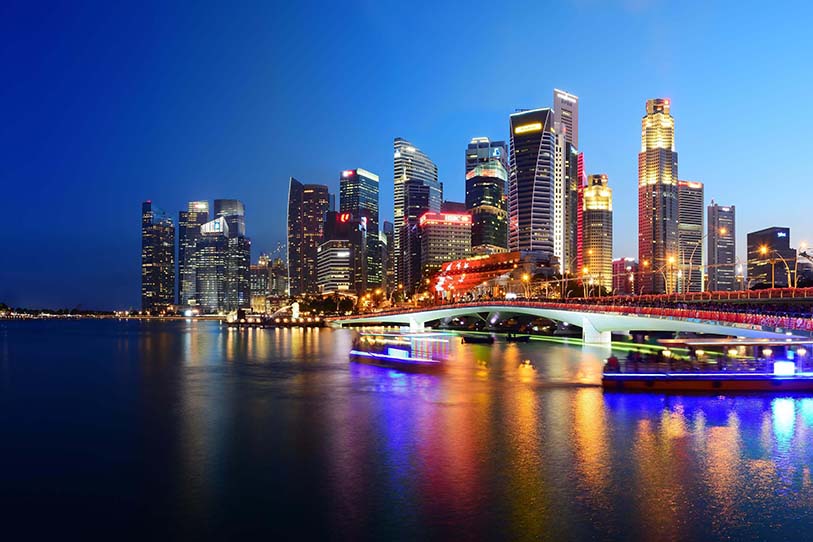 The battle for talent in Asia Pacific has never been more intense and candidate experience therefore never more important in ensuring organisations attract the best people.
Based on the many conversations I have with Heads of Talent Acquisition, HR Directors and other senior recruitment decision-makers, "candidate experience" is high on everyone's agenda.
This was reinforced this year with the first Asia Pacific Candidate Experience (CandE) Awards which aimed to celebrate companies providing an exemplary candidate experience.
Elaine Orler, Chairman of The Talent Board which is behind the awards, says: "With global talent shortages and companies around the world struggling to find qualified workers, the candidate experience an organisation provides can significantly improve its ability to attract and engage the best candidates."
According to Zvi Goldfarb, Head of the Talent Acquisition Digital Lab at L'Oréal: "Forget the words 'talent acquisition', forget employer branding and forget employee engagement. We need to talk about experiences."
Research also tells us the damage that can be caused to an organisation as a result of bad candidate experience. Just under 80% of respondents to a survey conducted last year said a bad experience would impact their view of the organisation in question. In Singapore and Hong Kong, as many as 50% of candidates would share their recruitment experience, compared to just 25% in Malaysia.
An improving Asia Pacific economy means that it is a candidates' market. There are more jobs available which means that employers who are switched on to the importance of candidate experience are likely to attract the best talent.
Below are a few tips that should help an organisation improve its candidate experience:
The recruiting process can often feel bland and impersonal as there are many candidates all being herded into one pool of people. It's easy for some to feel forgotten. Constant communication is important for reminding people that they're still in your thoughts.
Every candidate deserves your full attention and focus. Each time you meet with someone or interview them, invest yourself in the process. Learn their names, familiarise yourself with their CVs and show that you're paying attention to detail. Every little bit of personalised attention is likely to be noticed and appreciated.
Show a consistent presence. Even if you have a long week of recruiting, you need to keep showing up and giving your best effort. Put the same effort into the 20th interview as you do the first. This will help you build a reputation for being consistent and doing your job well.
The interview is just one part of the candidate experience. The full process may go on for days or weeks after that so make sure to remain accommodating to each candidate. From the moment you make first contact to the moment the position in question is filled, you've got to stay engaged and give your best effort.
If your timeline goes off-track; for instance when you've told a candidate that the hiring manager should have an answer by Friday which doesn't happen, do you tell the candidate what's going on, or just try to buy time instead?
Even if the candidate doesn't get an offer, they should leave the interview process feeling valued.
Because there is a shortage of qualified talent, many organisations have to find smarter ways to engage with passive talent.
One senior recruiter for a global technology giant told me:
"We often find that passive candidates who join us say that candidate experience played a key part in their decision making process.
"Relationships also play a big part in doing business in Asia Pacific. So, give a great candidate experience and, even if they don't join, news of your employee brand and approach spreads fast through word of mouth."
When it comes to passive candidates, the main focus seems to be on sourcing them: getting them to engage, getting them interested in the client and ultimately selling them the job.
The passive candidate experience begins when you reach out to them, not when they submit an application to you. Therefore, the onus is on the researcher to follow through by giving them a positive experience throughout the entire process, not just sparking interest and walking away.
It is not okay to let passive candidates drop off your radar for a position just because 'they probably weren't looking for a new job anyway'.
It is clear that positive candidate experience is important for an employer both in the short-term – perhaps filling an immediate vacancy – but also in the longer run in terms of its brand reputation.
The march of social media means it has never been easier for candidates to share bad experiences which can cause harm to the way an organisation is perceived in the market place.