Three guiding principles Merck have employed to keep everyone safe on the frontline: A conversation with Christina Seckar
04 Nov, 2020
8 min
Christina Seckar is the Executive Director of Human Resources for Merck, the multinational s...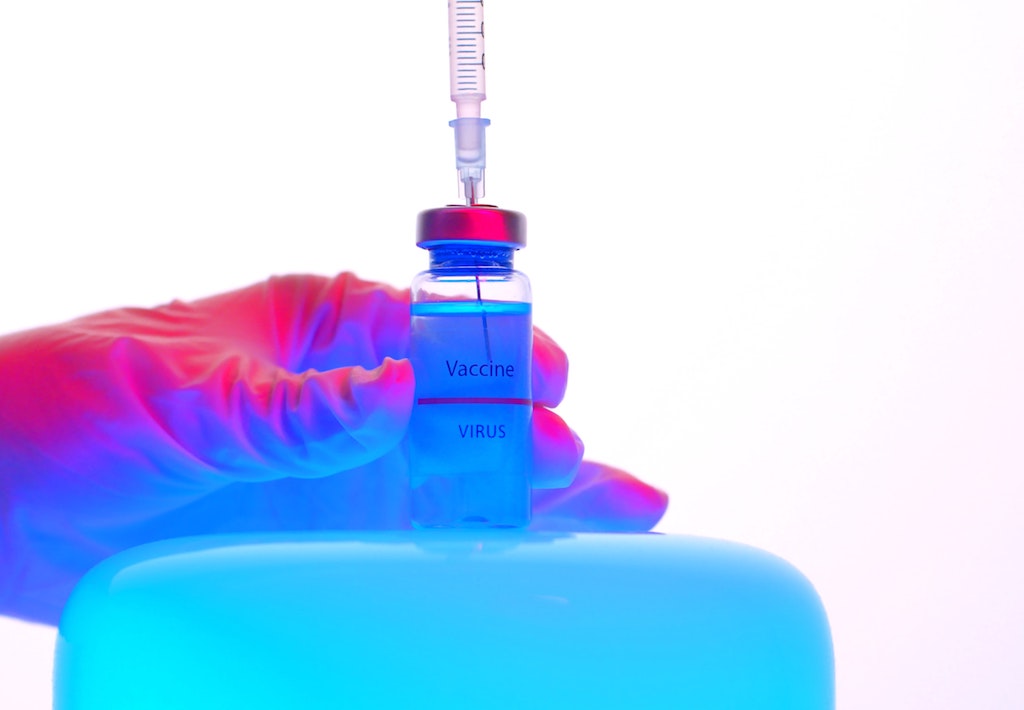 Christina Seckar is the Executive Director of Human Resources for Merck, the multinational science and technology company. This role places Christina in charge of all the HR needs of the existing team, alongside developing the organisation's talent pipeline. With over 24 years of experience within human resources, Christina provides coaching and executive leadership support on talent strategy, workforce effectiveness and career development.
Bringing a unique angle to the webinar, Christina discusses how Merck has been handling the lockdown. With lab scientists performing critical COVID-19 work, their jobs can't be completed from home. As Executive Director of HR, Christina discusses the three guiding principles her company have employed to keep everyone safe on the frontline.
Q: You're working on the front lines with a whole population of critical talent who can't work remotely, and you have of course added more to the portfolio as Merck seeks solutions to the pandemic, what is your guiding principle?
CS: My clients are the lab scientists since I support the discovery, pre-clinical and early development portion of the organisation. So, unlike most of the rest of Merck, where we're encouraging people to work from home as much as humanly possible, it isn't easy to do that when you have lab scientists.
I took a step back and said, well when the pandemic first struck Merck announced three guiding principles in priority order. So, the first one is making it clear that the priority is the safety of our employees and their families.
That's closely followed by the continuity of supply of our medicine vaccines because patients rely on our products.
Then third, as a science-driven company, we need to make sure we are monitoring not only the COVID situation but also our pipeline in general. Alongside this, we're thinking about patients unmet needs, and what our organisation is striving for despite the pandemic.
Initially speaking in line with this first principle, we sent almost everyone home, there were a few people left who needed to be kept, to keep the lights on and that kind of thing, but the vast majority of our employees went home.
However, it didn't take long before we realised that we needed to figure out how to provide a safe environment for our employees to return to work. We can go back to the third principle of 'how are we going to make sure we're meeting patient needs'?
In May of this year, we announced three programmes that are going to focus on COVID. So, the first one we acquired an Austrian vaccine maker called Themis Bioscience, we also announced a collaboration with Eisai, and those two are basically to develop two separate vaccines. Then the third partnership is with a company called Ridgeback Biotherapeutics, to create an oral antiviral drug.
This was a push we needed to figure out how to get everybody back. So now we have about 95% of our lab-based employees back to the workplace. Things don't look the same as they did before the pandemic, so we have to make sure we have full PPE, we're maintaining distance and all the things we're daily life in general.
Also, we've tried to implement a new way of working. If someone needs to be on-site doing their lab work, we don't expect them there all day, they do what they need to in the lab and then go home for the remainder of the day.
To date, we have not seen any spread of the virus on our sites, and we're doing everything in our power to make sure that remains that way.
This leads us to this concept of always prioritising our pipeline ruthlessly. So, we need to make sure we're focused on the programmes in general that are the ones that are having the highest likelihood of really making a difference for patients.
We'd already spent a lot of time doing that prioritisation. All of a sudden, we've added three major portfolio items that have in at a time that we're not even sure how to juggle all the things we have today.
So as of right now this is something that we're still working through, but I do think we've come a long way here, we sort of came up with several different tranches as we went through to make sure we focused on the most crucial programme.
What we need to have at the top of every single employee's priority list right now is taking care of themselves and their and their family.
We've tried to do many things to help employees during this time we've taken a very close look at our benefits added some things to help them juggle. We are trying to be increasingly flexible when it comes to how and when people work and that kind of thing.
The thing that amazed me, and not that I didn't know this before the pandemic as well, but on the whole Merck employees are just so dedicated to the work that they do. And I guess we've found that even as we had them out of the office, they were striving to get back in, they wanted to be working on these pipeline programmes.
So it's been amazing to see them come together; not that it's always been easy or there haven't been a lot of nerves. We're feeling good about balancing the needs of employees and their families, while also making sure we're moving that pipeline forward to meet patient and healthcare provider's needs. This brings me back to the guiding principle, trying to make sure that we're always on top of what the patient and healthcare needs are.
Q: Can you tell us more about HR's role in priority setting, who decides what's business as usual and what can't we do without?
CS: I kind of thought this through myself and said gosh, I hate to say this, but the reality is we don't. This is not one of our strengths; it's something that we struggle with. We always want to do everything, and I'm sure Merck hasn't been alone in this feeling.
I'll walk you through what we've tried to do, but at the same time acknowledging that this is not something simple or that we just sort of went down and checked the boxes and we're moving along swimmingly.
We are working on the Organon spin-off from Merk, announced in March of this year. In 2007 Schering-Plow acquired Organon and then in 2009 Merck acquired Schering-Plow. So, the Organon name, which is the spin-off company name, has not been in use for some time. The reality is, it's still a strong name when it comes to brand for healthcare professionals and things like that, specifically, regarding its dedication and innovation in women's health.
So, while the innovative arm of this company is going to focus on women's health, they're also going to be responsible for Merck's biosimilar and legacy brands.
Two significant issues here. Number one is that these brands are so important to so many patients that rely on them every day, we've got to make sure we don't have any gaps in service as we handle this spin-off. Alongside this, the fact that these inline legacy brands are a significant portion of our corporate revenue.
So, we need to think about what we're going to be when we grow up. Of course, we've been working on this project a long time before the pandemic, but who knew it would line up almost exactly when we started to see this all break.
One thing I think as it broke, we all thought is this something that we're going to delay during these times, is it something that we could cut off until after we've got this pandemic under our belt. As we all know that has gone on much longer than expected, so I think that's one reason why we're happy we made this decision.
Even during these times, we need to help people see that we're still staying on track with our goals as a company. We're not going wildly astray, we still believe in our mission and our vision.
This is an enormous undertaking for Merck. In addition to all the logistics, we've had to concern ourselves with the mission, vision and culture to help these companies succeed.
My client area is not all that impacted in terms of positions so that the organisational structure will remain the same for the most part.
We are very impacted when it comes to the importance of discovering and innovating new products in our organisation. So, we've got to make sure we keep our eye on that ball and that we create the right culture around that and encourage the portion of Merk that is staying Merck. It's not going to be the same company, so we need to give that the right amount of thought and make sure that we're steering the company in the right direction.
This is a tough time; people are burning the candles at both ends. Dealing with child and elder care, with racial tensions, with psychological and physical issues that are just more directly associated with the pandemic. Merck, like many organisations, is not particularly good at taking work out of the system.
One of the things that we've done is we've done a pretty full-scale analysis of our meetings. We've gone into the system, looking at what percentage of days were spent in meetings before the pandemic.
Not to look at any one individual of course but to get a sense of what are the problems here and how can we help our leaders gain a better understanding and make this more doable—understanding that people are juggling home-schooling and things like that at this point as well.
We're trying every day to remind both employees and managers that they need to take care of themselves first before they take care of others.
And then we're just looking at big and small things to try and make everyone's lives easier, so we need to remain focused on the things that differentiate us as a business. So that's what we try and hold us up as our guiding star all the time and then try to figure out how we let go of that peripheral work any extra meetings and things like that.
Q: What is your definition of what you are looking for in a leader for the future?
CS: I think it comes down to being a true leader and I think we've had debates over many generations as to whether leadership is born or built. It's funny, I can argue both sides of that equation, but it does make it hard to find people who can be authentic, who don't have that 'je ne sais quoi' that people tend to be more born with.
We are dealing with leaders on both sides of that equation, but the time I have to spend with people that these things don't come naturally to is much greater. I think the lines between work and life have become so blurred here that if leaders aren't in a situation where they can start to share a little bit more of themselves with their teams, it starts to come across as a bit inauthentic.
So that's one of the big things I'd call out, I'm just trying to get them to be themselves and say what needs to be said.
The other thing interestingly we had just been working on some work with the neuro leadership institute, on growth mindset. And it's one of those things we've always thought was important as we've neem trying to think about what we want our culture to look like in the future, but when this whole thing came along, it's like anything you thought you knew before is now completely out the window.
So, having leaders who understand that saying 'I don't know' is a right answer, I'm going to learn about that, we're going to learn about that together.
This interview was just one part of our wider Talent Storm webinar, which included insightful conversations with experts across a variety of industries. To find out more about Talent Storm and why you should be preparing for it, visit our Talent Storm hub.