What does ESG mean for HR and Recruitment?
07 Feb, 2022
3 min
Most of the significant shifts in the corporate world over my 20-year career have been drive...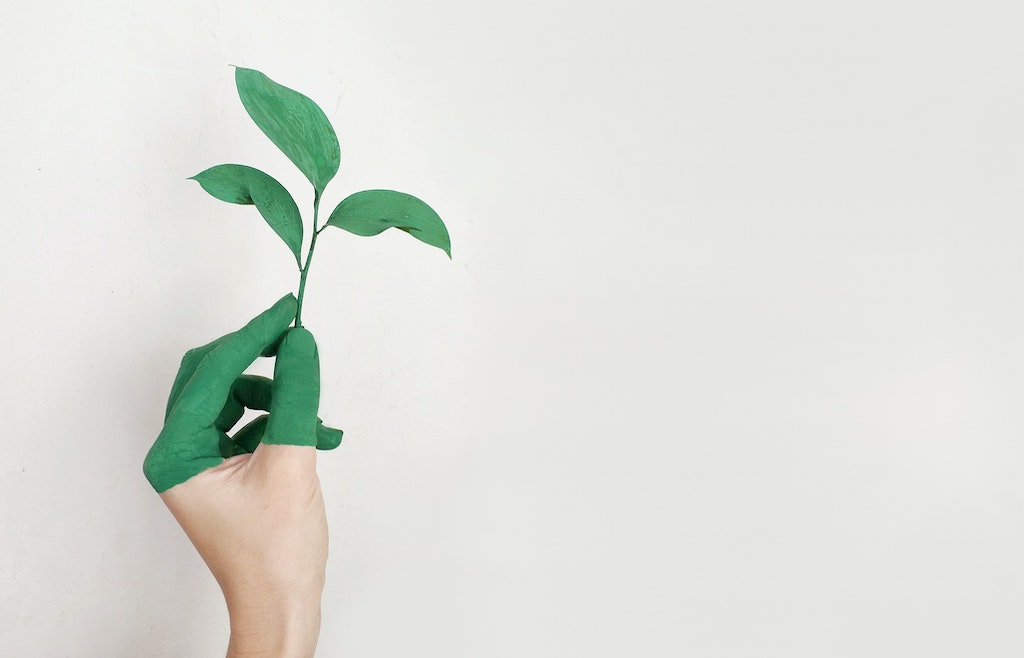 Most of the significant shifts in the corporate world over my 20-year career have been driven by technological advances. In the last couple of years, we've seen global connectivity like never before, an unprecedented explosion of online information and sentiment. In turn, this has led to an increase in awareness around global issues. With global events such as COP 25/26 and Net Zero commitments, social investing is rapidly gaining traction from a financial perspective. So what impact will this have on HR and recruitment? How will an increasing focus on sustainability change how organisations operate?
What does ESG encompass?
ESG stands for "Environment, Social and Governance" and is an umbrella term used to cover three broad areas of interest, which combined cover the ethical and sustainability impact of a business.
Environmental – the impact a company's activity has on the environment
Social – the impact on the social landscape; a company's workforce as well as the wider community
Governance – the quality of corporate governance in place, which can include the diversity of the Board, transparency policies regarding public information or codes of conduct
ESG: The Business Perspective
Senior leaders have to think more broadly than ever before about the environmental and social impact of their businesses. ESG criteria is now being used as a primary measure in investment decisions, from Private Equity firms to commercial banks. Around the globe, a third of all professionally managed assets, or roughly $30 trillion, are now subject to ESG criteria.
Not only does it matter what your business does, but also how it does it. ESG criteria now has a significant impact on certain sectors' ability to get investment. In the mining industry, ESG is considered the number one business risk according to recent EY research. It is not only the end products that are subject to scrutiny but also the carbon intensity of the production and distribution process. Will this approach trickle through to all sectors?
ESG: The HR Perspective
Corporate Social Responsibility (CSR) has for many years been a method of encouraging positive impact on the communities in which organisations operate. ESG criteria moves the dial from qualitative to quantitative; investors are insisting upon a much more universal way of quantifying and measuring these efforts. A robust ESG strategy is rapidly moving from a 'nice to have' to an essential operational component of an organisation.
"When I draw out a people strategy or plan, I put ESG in the centre. Without this, it will be impossible to drive performance and value."
- Anne Gnanapragasam, Head of HR GSC Malaysia, HSBC
During the pandemic, the Social aspect of ESG gained traction; how an organisation treats its employees has been under the spotlight, with their
approach to redundancies
being the most visible element. The public reaction to the death of George Floyd in 2020 and heightened awareness of inequalities exposed by the pandemic has placed racial equality firmly back on the agenda. In addition, wellbeing, particularly the responsibility companies bear regarding their employees' mental health, has also gained significant traction.
ESG Criteria
Areas of HR that are now analysed under the ESG umbrella
REWARD EQUALITY, DIVERSITY & INCLUSION
RECRUITMENT & RETENTION
CURRENT CAPABILITY - WORKFORCE SKILLS
WORK/LIFE BALANCE
LEARNING & DEVELOPMENT - FUTURE SKILLS
PERFORMANCE MANAGEMENT
WELLBEING EMPLOYMENT CONTRACTS I.E. GIG WORKER
Perhaps the most important change is assessing the overall culture of an organisation from an ESG perspective. All of these social considerations give investors an indication of the sustainability of the business. The importance of the 'people factor' to business continuity has been made resoundingly clear.
ESG: The Recruitment & Retention Perspective
With the majority of employers currently struggling to recruit and retain staff, an organisation's ESG strategy (and subsequent translation into action) could rapidly become a differentiator to attract and retain talent. The question remains whether ESG is yet being incorporated into Employee Value Propositions. In sectors focused on sustainability, the ESG conversation is already pertinent:
"When recruiting talent, the first thing they want to know is what my company is doing from a sustainability perspective. I have to outline what our organisation is doing to contribute to Net Zero".
- Talent Acquisition Director, Major Consultancy
In the US, data suggests Millenials will make up 75% of the workforce by 2025; 83% of them will be more loyal to an organisation that helps them contribute to environmental and social concerns. The combination of the change in investment criteria, increasing regulations and a more environmentally and socially conscious workforce makes a shift inevitable – it is not a matter of if, but when, organisations will have to adapt.
Are you ready for the ESG revolution? For those organisations that are seriously looking to build capability to change the way you work, we can provide the insight and help you find the talent to bring your ESG strategy into reality.