When you can hire anywhere, where do you start?
19 May, 2021
3 min
Talent acquisition and HR leaders across sectors are now faced with the same problem. Previo...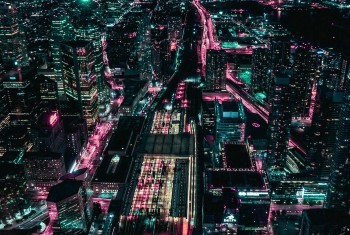 Talent acquisition and HR leaders across sectors are now faced with the same problem. Previously, their talent sourcing and talent acquisition process had been building talent pipelines primarily based on set locations. They had insights and knowledge on hiring trends, talent pools, compensation levels and competitors based on their main office locations, technology hubs or centres of excellence. The more advanced talent sourcing teams have established talent maps, with curated lists of potential candidates they could approach for suitable roles based around the cities they have operations in.
Now that companies are hiring remotely for many positions and can essentially hire anywhere in any country where they have a legal entity, corporate talent acquisition functions suddenly have significant blind spots.
When you can hire anywhere, where do you start?
One of the initial ways we've been addressing this challenge at Armstrong Craven is to provide our clients with a Talent Scan. This is a top-level insight project designed to highlight the most viable locations to find and hire top talent, factoring in talent availability, cost, and competitor hiring activity. This approach answers the question about where talent acquisition teams should start looking for talent with specific skills.
For example, working with a global software company, we conducted a Talent Scan to rank 90 locations based on the prevalence of experienced talent needed to expand their technical teams. The Talent Scan identified a number of key locations which were further assessed based on significant employers, hiring activity, cost of living, compensation and benefits levels, government economic incentives, language skills and academic institutions for graduate-level talent. We also provided detailed analysis on the companies' employer brand in the location, candidate experience via different recruitment channels used to find a new job, and employers of choice in the area.
This insight enabled the company to make informed workforce planning decisions and direct their sourcing teams to specific locations where they would have the best success hiring at scale for the talent they need, at an overall lower cost to the business.
Remote hiring also raises a similar challenge.
When you can hire anywhere, how much do you pay?
Should you compensate workers based on where their office-based peers are located? Is it reasonable to pay remote workers in the North of England the same as their London-based colleagues? Should your employees work from home in Raleigh, NC, be paid the same as those in New York or San Francisco? Do you create a formula that factors the cost of living in the employees' location to a remuneration level?
You could take the approach of Oslo-based video conferencing software company Whereby, which informs pay levels from Austin if you're in the USA (except San Francisco or New York) and if you're outside of the USA, pay is informed by London salaries.
Decisions such as these not only impact retention and ability to hire but can also trigger significant reputational damage if they are not deemed to be equitable. Last year, Facebook implemented a new remote working salary policy, whereby employees who left the Bay Area during the pandemic would have their salary adjusted based on the cost of living in their new location. The policy was branded as 'barbaric' and heavily criticised. Despite this, companies including Stripe and Slack followed suit with Stripe offering a one-time bonus of $20,000 for employees moving out of the Bay Area, NYC or Seattle locations but taking a pay cut.
The growing field of talent intelligence (or talent insight to some) offers significant value. Sourcing and recruitment teams are trying to put a plan in place for where to turn their efforts, and talent intelligence can provide the answer.
Whether this is an in-house function or an external talent intelligence provider like Armstrong Craven, data is available to guide hiring initiatives and support human resource teams with workforce planning. It can provide insight into talent demographics, compensation levels, education and competitor activity on both a macro scale to help you start deciding on locations and a local level to understand the nuances of the market you're going to be hiring in.
Contact our dedicated Insight & Talent Analytics team today if you would like further information about our Talent Scan service, or to learn how you can use talent data to guide your talent acquisition strategy.